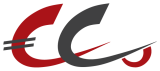 About the company
ECONOMY CONSULTING, s.r.o. was founded in 2002 to provide high quality comprehensive accounting services to natural and legal persons.
Proper accounting has been becoming increasingly important to businesses. Owners and managers really want to be able to base their business decisions on well founded results of good accounts. That is why we do our utmost to assure that they can sleep in peace knowing they can rely on us for error-free accounting.
Our clients also value our efficiency and individual approach tailored to the specific requirements of their business.